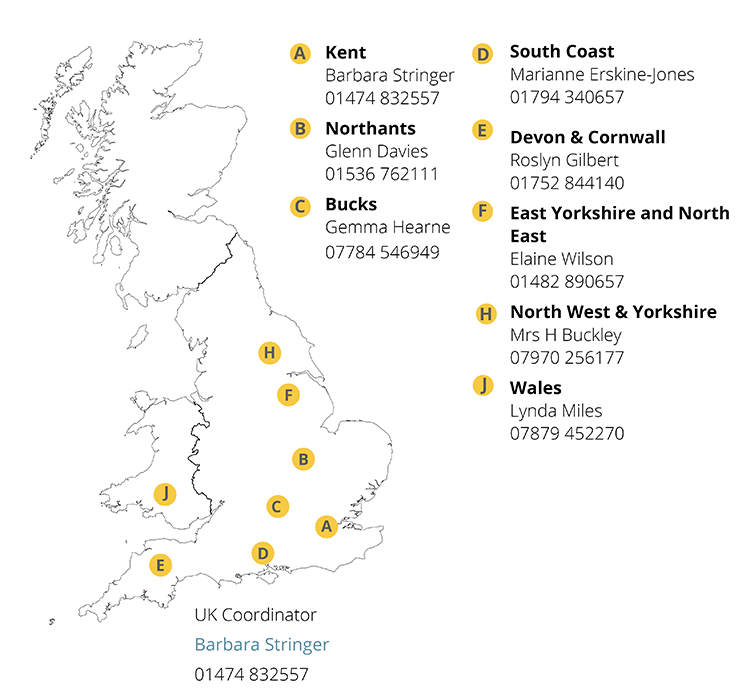 As a Breed we are very fortunate that we have very few dogs surrendered for Rescue. However when dogs do become available we make every effort to find them forever homes with special people where their particular needs can be met.
Please note that all homes will be checked before we place a dog in them.
---
Generally speaking a Rescue dog will have come into the system through no fault of its own. However he/she is not going to instantly be the "perfect" dog. He may be confused and perhaps frightened and wondering what might happen to him next.
Whatever the circumstances that have led to him being re-homed, good or bad, everything familiar to him has gone.
Although he will have been house trained, the upset and strange environment may mean that there could be accidents until he gets used to his new home, and you get used to reading the signs that say "I need to go out".
Your rescue dog needs a quiet and patient environment to help him settle in, shouting at him will only upset and confuse him further and make matters worse.
We do try to find out as much as we can about the dogs that we rehome, but unfortunately we do not always get a complete picture as we rely on the previous owners telling us the truth. You should expect a reasonable element of retraining will be required.
Rehoming a dog is not a matter to be taken on lightly. You should give it a great deal of thought. We make every effort to try and ensure that any dog you take on will suit your particular lifestyle, before we place a dog with you.
Your Rescue dog may settle with you in a couple of weeks or it may take several months. If you are not prepared to take the time, then maybe a rescue dog is not for you?
Once the dog has settled you will have a valued addition to your household who will bring you much love and affection and hours of fun.
Generally speaking we do not get very young dogs into rescue. The average dog tends to be over 3 years old and occasionally we have to find homes for dogs of 7 years plus. Please bear in mind that the average lifespan for a Tibetan Terrier is around 15yrs and they are usually healthy and hardy.
If having taken all this on board you are still interested in offering a forever home to a Tibetan Terrier please do not hesitate to contact one of the Rescue officers listed below, who will be more than happy to send you out an application form.
Please note that we do have a waiting list.